The Tennis Alliance of Anne Arundel County a not-for-profit 501(c)(3) charitable organization governed by a volunteer Board of Directors.
USTA Certified Community Tennis Association (CTA)
USTA National Junior Tennis and Learning (NJTL)
Anne Arundel County Recreation and Parks (AACRP) Accreditation
Member Healthy Anne Arundel Coalition
The Tennis Alliance promotes programming on county courts for all ages and abilities to support health and wellness initiatives, and is working with AACRP to develop the new Tennis Center at Millersville Park
The Tennis Alliance mission is:
To advocate for a year-round home for tennis in Anne Arundel County and
To promote Tennis as a sport for LIFE for people of all ages and abilities
Make it easy to find tennis opportunities
Collaborate with community-based organizations to implement programs of value that highlight exercise, health, and well-being
Promote sportsmanship and respect in our players that extends beyond the tennis court
Steward a sound and transparent organization serving the best interests of Anne Arundel County
Run a professional Tennis Organization serving the needs of Anne Arundel County
To promote TENNIS FOR LIFE
To promote DEVELOPMENT OF A TENNIS CENTER to serve Anne Arundel County
To GROW THE GAME OF TENNIS for fun, fitness and friendship
To promote HEALTH AND WELL-BEING through tennis
To develop values of RESPECT and SPORTSMANSHIP inherent in the game
FY2022 BOARD OF DIRECTORS 
Louise Gengler Thomas, President
Sharon Wood, Treasurer
Hillary Kuker, Secretary
Michele Archibald
Jeff DeCaro
Saverio Pellegrino
Ellen Humphries Ponder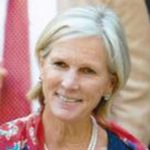 Louise served as the Head Coach of Women's Tennis at Princeton University for 25 years. She has served on several boards including the Princeton Tennis Program (PTP), one of the country's most successful not-for-profit community-based tennis associations, and for 22 years she served on the Board of the Intercollegiate Tennis Association (ITA).
Louise has received national recognition for her contributions to the community and to the growth of women's collegiate tennis. She is a recipient of the Educational Merit Award presented by the International Tennis Hall of Fame and the ITA Meritorious Service Award. She was inducted into USTA Middle States Hall of Fame and the Mercer County Tennis Hall of Fame.
As a player Louise competed as a nationally ranked Junior, captained her college team, and with her sister Margie Gengler Smith, achieved a #7 national ranking in USTA Women's Doubles.
Louise continued her coaching at College Park's Junior Tennis Champions Center in 2011-2013. She served as the Assistant Tennis Coach at Annapolis High School from 2014 to 2016. BA Princeton University.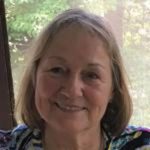 Sharon Wood is retired and most recently served as  the Vice President, Head of Investor Relations, for Independence Capital Partners (Lubert-Adler Management, Inc.)
She was responsible for Investor Relations and accurate information flow required by investors in five real estate funds and various funds including but not limited to biotech, mezzanine debt and distressed debt. Sharon set up processes to coordinate performance reporting between all funds and investors and served as Compliance officer. 
Sharon is licensed as a Certified Public Accountant (1992) and a Maryland Real Estate Sales Associate (1981). She has an MBA and Master of Science from Johns Hopkins University and Bachelors of Science in both Finance and Accounting from the University of Baltimore. 
Sharon has considerable nonprofit Board experience having served on the Boards of Central Maryland Lhasa Apso Fanciers, Olde Severna Park Improvement Association (Treasurer), and Career Real Estate Woman (CREW)- Public Affairs.

Hillary has worked as a sales representative for Culpeper Wood Preservers for over ten years. She has served on the Board of the Baltimore Museum of Art. Hillary earned an undergraduate degree from the University of Maryland and has a Bachelor of Arts degree from Towson University.

Jennifer McGowan has been a volunteer with the Tennis Alliance of Anne Arundel County since 2014. In her role as Accounting Director, Jennifer is responsible for overseeing the general accounting and financial reporting functions and the financial services including accounts receivable and accounts payable. 
Jennifer brings 30+ years of accounting and financial management experience in both for-profit and nonprofit arenas. She was a practicing CPA for 18 years with expertise in financial institutions and faith-based organizations. She was Director of Accounting and Finance at the US Conference of Catholic Bishops, supervising a staff of 15 for 8 years. She currently provides full-range accounting and financial services from her home-based office. BBA, University of Texas at San Antonio, Accounting and Business Data Systems.
In September of 2012, the Annapolis Area Tennis School (AATS) initiated discussions with the Anne Arundel County Department of Recreation and Parks regarding the urgent need for an indoor/outdoor tennis facility to accommodate year-round play.
Following several grass roots round table discussions and planning sessions, a CTC (Community Tennis Center) Steering Committee was formed consisting of AATS Board members, community tennis leaders, and the Anne Arundel County Tennis Association (AACTA). AATS president Russell Fink served as Chair.
The CTC Steering Committee studied the needs and opportunities for a new tennis center in Anne Arundel County and developed a preliminary business plan, a mission statement, and a strategy for building a community tennis center that would be welcoming to the public, serve the needs of existing players, and reach out to new players and constituencies of all ages, abilities, and economic means. The Steering Committee met with the Anne Arundel County Department of Recreation and Parks and discussed the possibility for a public/private partnership to include the use of County parkland for the tennis center.
The Steering Committee made its final report to the AATS board in May 2013 detailing its accomplishments to date to include: participation in the 2013 Land Preservation, Parks and Recreation Plan (LPPRP) process, facility research, business planning, fundraising scenarios and a communication plan. In conclusion, the Steering Committee report recommended that the project move forward with the creation of a new organization that would promote the development of a facility in partnership with the Recreation and Parks.
Of special significance was the Steering Committee's role in the 2013 LPPRP Process. On January 8, 2013, a large number of tennis enthusiasts attended a public meeting on the LPPRP to stress the need for a year round tennis facility. Members of the tennis center Steering Committee requested that a tennis center be included in the LPPRP. The Steering Committee also attended Planning Advisory Board meeting on the LPPRP and testified before the County Council in support of a tennis center. Over 200 people provided written or verbal comments to the County in support of a tennis center or additional tennis facilities. These comments are documented in the 2013 LPPRP. As a result of the strong public support the 2013 LPPRP recommended a feasibility study for an indoor-outdoor tennis facility to serve the needs of the Anne Arundel County tennis community.