Giving Back to the Community
2021 - SUCCESSFUL AND BUSY OUTREACH YEAR
Tennis Alliance Outreach had a busy and successful 2021 delivering tennis and educational programming to under-resourced communities in Anne Arundel County.
By the numbers: 153 Youth served, 108 Hours of Instruction, Free Programming, 61 Events, 55 Volunteers, 75 Rackets Distributed
During this difficult time, our healthy outdoor sport has been a treat to so many youth and families. The Tennis Alliance Outreach arm, 'Serving Up Tennis', partners with nonprofit organizations to support shared missions, healthy lifestyles and values learned through sport. In 2021 we provided free weekly programs for:
HACA, Housing Authority of the City of Annapolis
Center of Help / Centro de Ayuda
Special Olympics MD, Anne Arundel County
Truxtun Park neighborhood communities
Head Start Brooklyn/Brooklyn Park Library
Special Events
Crofton Chamber of Commerce, National Night Out
City of Annapolis, Truxtun Park Ribbon Cutting Ceremony tennis clinic
OUR COMMITMENT TO OUTREACH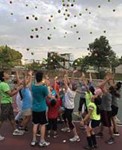 The Tennis Alliance is engaged in the Community,  proactively partnering with other non profits and schools, contributing to public health, and serving as a valuable member of the Health Anne Arundel County Obesity Prevention Subcommittee.  We run free "Rally the Family" programs in the County parks.  We also lead programs for the Hispanic community and Special Olympics and other community groups as well as supporting County health fairs and festivals. 
Adults and High School students are welcomed as volunteers for our programs: 
HEALTHY ANNE ARUNDEL COUNTY
Since 2013, the Tennis Alliance has served on the Healthy Anne Arundel Coalition Obesity Prevention Sub Committee.  We will continue to partner with community organizations to support health and quality of life initiatives. The Tennis Alliance is committed to promoting Health and Wellness on the courts. We participate in Healthy Anne Arundel Awareness Month with free tennis clinics and health and wellness education for children 10 and under and parents and/or guardians every weekend in April.
HEALTH AND FITNESS
As a certified United State Tennis Association CTA, we are happy to share USTA Tennis and your Health resources on many health and fitness topics. Please visit USTA Tennis, Health and Fitness
Tennis Alliance Community Outreach
Tennis Alliance Outreach programs bring the lifetime sport of tennis to underserved communities. We rely on volunteers and welcome you to support our programs with your volunteer time or donation.
Every Saturday at Truxtun Park at 3:30 working with the local community and immigrant families.
Every Thursday August 15 to October 17th 5:45pm at Annapolis High School  – Special Olympics
National Night Out  –  August 6 at Crofton Library
Details and to Sign Up: Volunteer Sign Up link
Contact: Louise Thomas at Lthomas@TennisAllianceAAC.org
OVER 250 FREE COMMUNITY EVENTS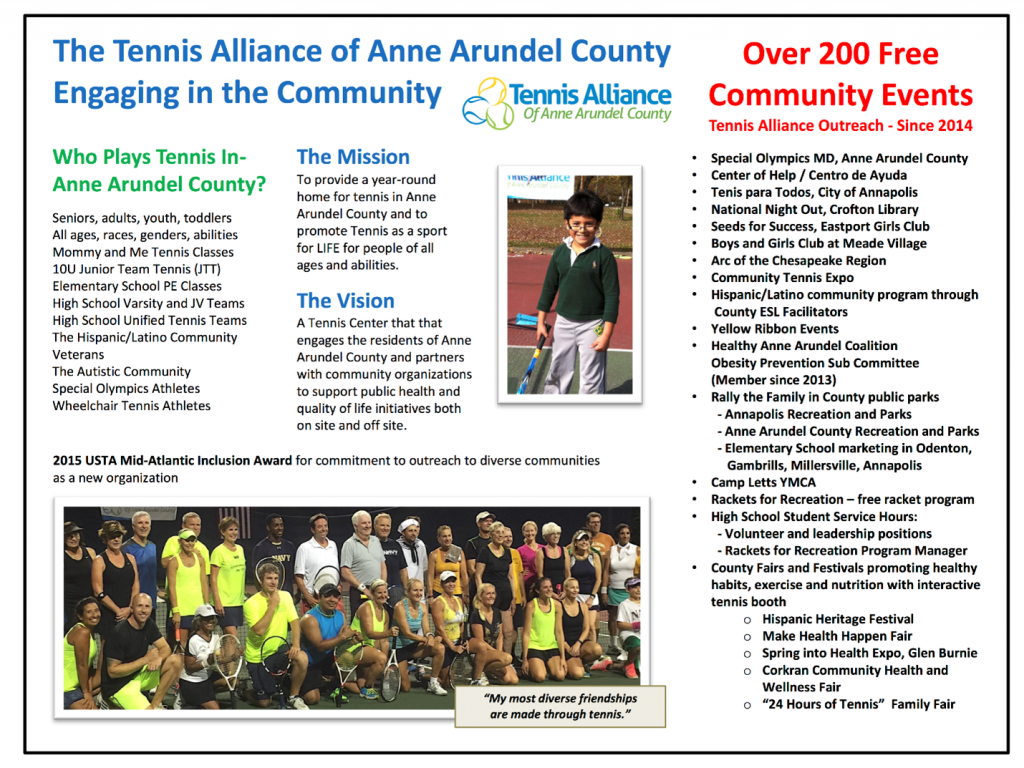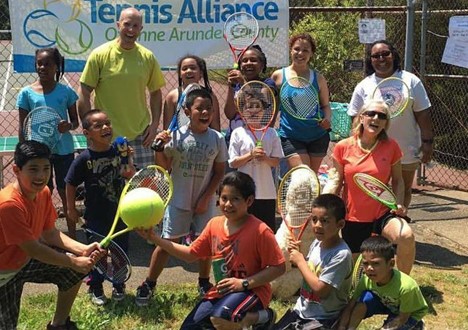 Tennis Alliance recently joined a nationwide network of organizations who partner with RecycleBalls, a nonprofit organization, to collect used tennis balls.  These balls are recycled or re-purposed.  Our job is to collect as may tennis balls as we can with our recycle ball bins stationed throughout the county at Tennis Alliance and partner organization programs and events. 
Come out to watch the AACTA tournament and drop off balls or racquets in our bins!  Collection bins are at the ACCTA Tournament May 1st – 5th at Annapolis HS.  The tournament runs weekend evenings and over the weekend with rain dates through May 7
So far, our community has saved tennis balls from the land fills:
10,000 balls collected to date and counting!
Green "Recycle Balls" bins are at the Navy courts, the Arnold Y, SportFit Bowie, Annapolis High School, and other locations. 
We will also pick up bagged balls on request
Our Rackets for Recreation Program Coordinator is Patrick Miller. Patrick will be collecting rackets at the AACTA tournament on May 1-5 at Annapolis High School.
Tennis Alliance's Rackets for Recreation program was initiated and launched by high school student Gavin Reagle in 2017. The vision of the program is to support the Tennis Alliance's efforts to facilitate greater participation in the sport of tennis by collecting and distributing gently used tennis rackets to kids, ages 5-18, in Anne Arundel County who have an interest in the sport of tennis but who cannot acquire the necessary equipment on their own.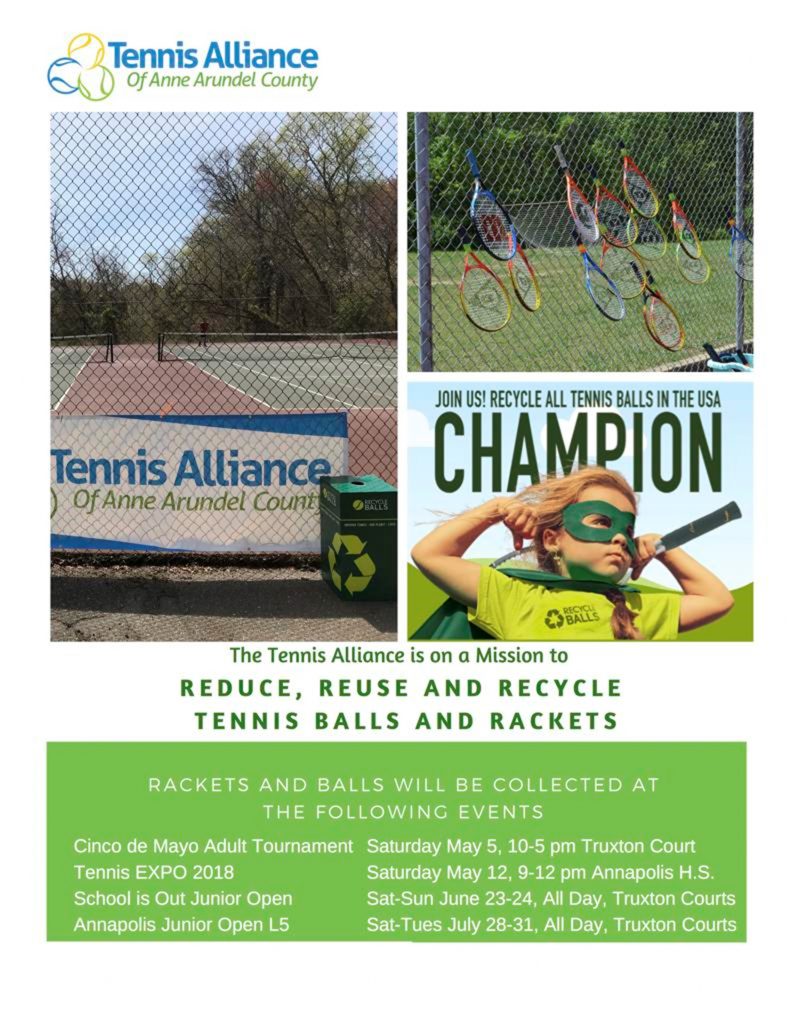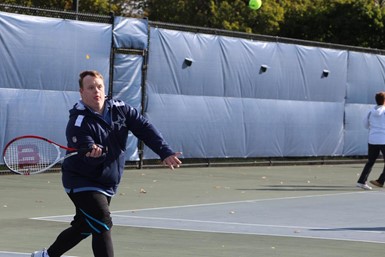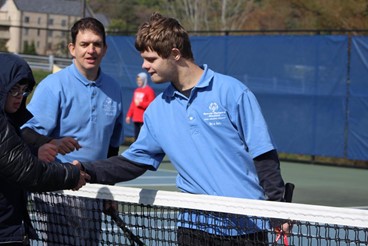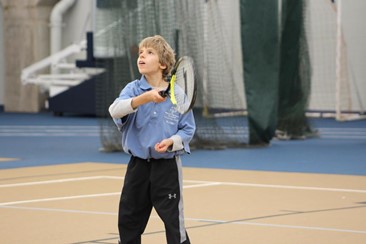 The Tennis Alliance serves as Head Coach of the Special Olympics MD Tennis Team. The team practices weekly at Annapolis High School Thursdays 5:45pm to 6:45pm for 10 weeks from August 24 through October 19. Athletes compete in Regional and State competition.
For more information Contact Louise Thomas,  Lthomas@TennisAllianceAAC.org
KELLY SMITHER-KEMP PLACES FIRST AT COLLEGE PARK SOMD QUALIFIER

Kelly Smither-Kemp went undefeated at the Special Olympics Maryland singles Level 4 qualifier held at the Tennis Center at College Park on October 6th.
Katie Blasko and Fallon Burgess placed 2nd while Lila Nowak and Oscar Crespo placed in the Skills division.
SPECIAL OLYMPICS TENNIS BRINGS HOME GOLD!

On October 19th, the Anne Arundel County Special Olympics tennis team sent six athletes to the Special Olympics Fall Festival at Mount St. Mary's University in Emmitsburg. The top athletes from across the State competed in a season-ending championship.
Lila Nowak, Michael Heup and Gary Blake won GOLD medals.
Katie Blasko, Fallon Burgess and Kelly Smither-Kemp won SILVER Medals.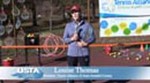 At the 2014 MidAtlantic Section (MAS) Annual Meeting and Conference, the Tennis Alliance was honored as the recipient of the MAS Inclusion Award for organizations. Our young organization was recognized for the commitment we have made to programming that grows the game in diverse communities.
The USTA produced a three minute video that touched upon the 2014 Tennis Alliance programming that included Family Days at Truxtun Park, support for Special Olympics, Yellow Ribbon, festival promotions, Meade Village Boys and Girls Club, a growing partnership with the Hispanic Latino community through the Center of Help, a new partnership with Seeds 4 Success and their Girls' Summer Book Club, 10 and Under Tournaments, and our 24 HOURS of TENNIS event.
The video can be viewed here below: