The Tennis Alliance serves Anne Arundel County by providing youth and adult tennis & education programs for under-resourced communities. We engage communities in support of shared missions for a healthy lifestyle and active living.
The Tennis Alliance provides free programming to under-resourced communities through partnerships with non-profit organizations. Our weekly tennis & education programs reinforce: 
shared missions
healthy lifestyles
values learned through sport
OUR 2021, 2022 PROGRAMS INCLUDE:
Center of Help/ Centro de Ayuda

Special Olympics MD/ Anne Arundel County

HACA – Housing Authority of the City of Annapolis

Brooklyn Park Head Start / Brooklyn Park Library

USTA Mid Atlantic – our Advanced Training program selects talented and dedicated youth for enrollment into USTA more advanced junior programs

Marshal Hope – Marshal Learning Center
Crofton Chamber of Commerce, National Night out

City of Annapolis, Truxtun Park Ribbon Cutting Ceremony

Anne Arundel County Fairs and Festivals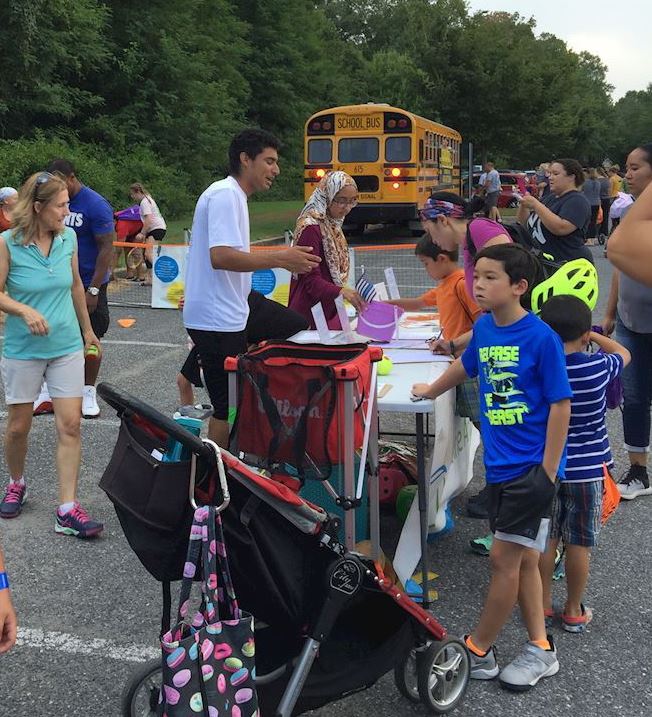 Drop-In Programs, (OPEN TO THE PUBLIC)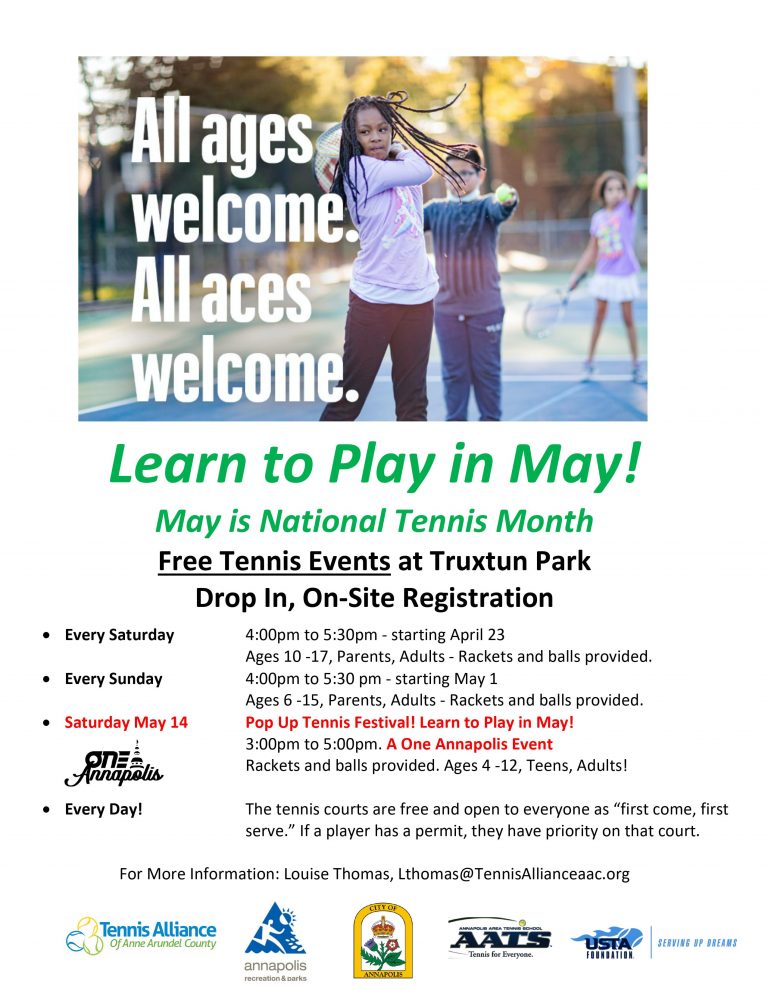 RecycleBall program – Help keep balls out of landfills!

Rackets for Recreation – Donate your old rackets. We collect and refurbish used tennis rackets

Volunteer Program. The Tennis Alliance relies on adult and high school volunteers to
assist with outreach programs. For more information and to sign up –

High School Volunteer of the Year. Each year a student is recognized for their support
of Tennis Alliance goals and their volunteer hours.

Stem Internship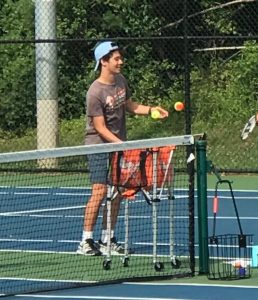 The Tennis Alliance was pleased to offer South River Student Max
Dominguez a STEM summer intern position as part of supporting Tennis Alliance technical tasks. At the time, Max was a senior on the South River varsity tennis team and also volunteered with Tennis Alliance Outreach programs.
TENNIS OPPORTUNITIES IN THE COUNTY
Tennis programs can be found through the following groups and facilities
AATS (Annapolis Area Tennis School)
Visit https://www.aatstennis.org
AATS offers programs through the Anne Arundel County Recreation and Parks Department and through their AATS website.
AACTA (Anne Arundel County Tennis Association)
Visit http://aacta.com
AACTA offers, monthly socials, USTA league play, ladder play, and Junior Team Tennis and Junior Patapsco League play.
The City of Annapolis Recreation and Park
Naval Academy Indoor Center and Outdoor Courts
Visit https://www.usnabsd.com/brigade-sports-complex/tennis-center/
The Tose Family Tennis Center is comprised of six indoor courts to enable year-round play. The Fluegel Moore Tennis Stadium is comprised of six lighted outdoor hard courts. The Brigade Sports Complex is home to both Navy Men's and Women's Tennis teams which compete at the varsity level. The tennis calendar and forms for all of our programs are available along the right side of this page.
Various private clubs in Anne Arundel County offer tennis programs.
Tennis Alliance Outreach programs bring the lifetime sport of tennis to underserved communities. We rely on volunteers and welcome you to support our programs with your volunteer time or donation. Many thanks!
Every Saturday at Truxtun Park at 3:30 working with the local community and immigrant families.
Every Thursday August 15 to October 17th 5:45pm at Annapolis High School – Special Olympics
National Night Out – August 6 at Crofton Library
Other events listed on Sign Up Genius (link below) as they are scheduled.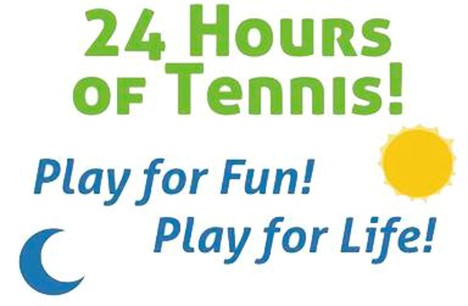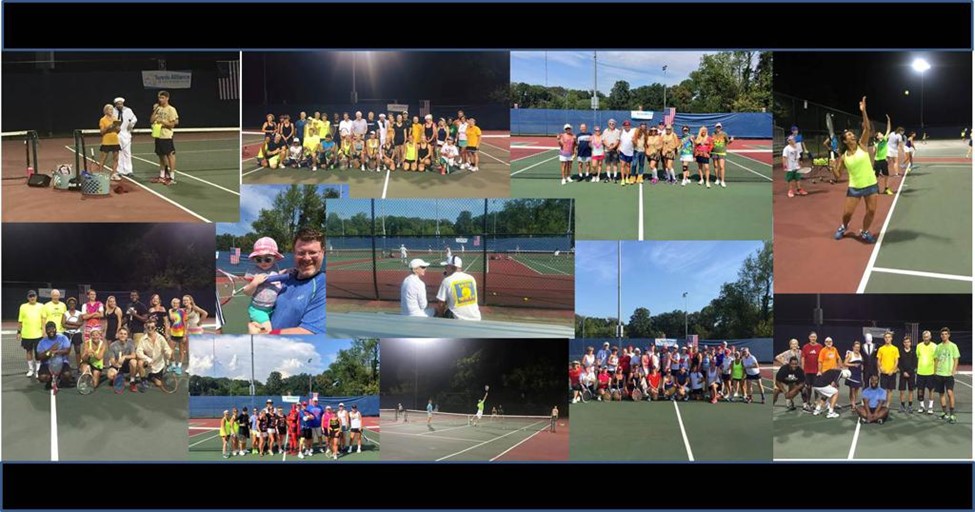 6TH ANNUAL 24 HOURS OF TENNIS

The September 28th fundraiser was an action-packed event with tennis, clinics, raffles, auction, taco bar and social activity – all packed into one evening and captured by drone! Thanks to all who donated and came out to play.
THANK YOU TO OUR 2019 SPONSORS!

2019 24 HOURS OF TENNIS SPONSORS
We are pleased to present the 6th Annual 24 Hours of Tennis Sponsors! Many thanks for your support of our signature fundraiser event.
THANK YOU TO OUR 2019 SPONSORS!
Ameriprise Financial Planning / Dave Rosenthal
Johnson Lumber   
SmithStearns Tennis Academy
AACTA
DeCaro Doran
REMAX Executive / Rick Mudd 
Sandy Spring Bank 
South River Eye Care
Chesapeake Blue and Green, Environmental Engineering Services
Ciminelli's Landscape Services
CNR Insurance 
Long Fence 
Violet Courtwear
Yumkas Vidmar Sweeney & Mulrenin